September Emmet Fox E-Zine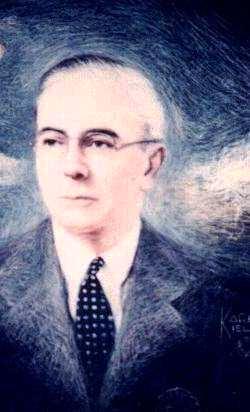 Echoes of Emmet

IF THERE IS A PARTICULAR TRUTH THAT YOU DO NOT truly realize-then it does not belong to you. It will belong to you as soon as you realize It; but not before. This is why most spiritual teachers tell their students that they must do the work for themselves in the long run. Of course, people in special difficulties do need help from someone else occasionally and they should never hesitate to ask for it, but still the fact remains that we must do our own work as a rule. The moment that you realize a particular Truth, it begins to work in your life. It begins to change, first your consciousness, and then your body or outer circumstances. You know, of course, that outer things always follow the consciousness. But any spiritual Truth that you begin to realize at least to some extent, will go far beyond this. It not only changes and heals the particular problem for which you were praying, but It will change every part of your nature for the better. Often you will suddenly come to a realization of something you never understood before. An entirely new meaning of a particular text will open out to you. That text was familiar and you thought you understood It but now you get something new, and you will think, with surprise and joy, "Oh, that is the full meaning! It never occurred to me before." This is a great step forward in understanding and naturally it brings some kind of healing, because we cannot get an increase in understanding without getting a healing also. It may not necessarily be a physical healing. It may be a healing of your disposition, or an increase in Divine Love, or the overcoming of a fault, and so forth. And whatever the new thing is, you will never lose it again. Realization is the key to demonstration. Realization Is the Key

Practicing the Presence ~ Nona Brooks

Realization is brought about by the steadfast practice of the Presence of God. What is meant by practicing the Presence?

Suppose that I awaken in the morning with the dread of the day upon me. I lie for a moment hard pressed with the burden of work, monotony, or experience, that is

ahead of me. Suddenly I remember my decision to practice the Presence. I think of this Presence as Love, the Love in which I live, move, and have my being; the Love

that blesses me with strength and joy. I resolve to live by this, and rising quickly, I go joyfully to the day's activities because I am certain of this loving care.

I put aside doubt and rejoice that I am given wisdom to meet every experience in strength. Or, perhaps, I have a tendency to despondency; then the word joy should

be my practice for the day. I should repeat as I dress, and as I work, "Joy, joy, I am glad I am alive." If I remain true to this joyous attitude in every kind of

experience, at night I find that this day has been easy, not hard; bright, not gloomy. If I tend to irritability or quick temper, I must take love as my practice word,

and be true to the thought of love until the old habit fades away. Or I may be thrown with those who hold the belief of illness; if so, then, life, health, peace,

would be helpful words. To these I speak silently, living words. "God's perfect Life is there within you, around you. It is active now for your good. Trust this

intelligent Life. It is doing its perfect work." I must repeat this statement until the truth of it becomes apparent. I must refuse to see the opposite, the shadow

side. I must stand true to reality no matter what the appearance may be. In order to fulfill our destiny, we must know God as the Omnipresent One, whose

nature is goodness, love, life, power. We must come into the realization of our oneness with the Father; we must see that we are destined to become the companion

of the Infinite; we must attain unto the measure of the stature of Christ. While I am training myself to live the Truth faithfully, I am growing daily in the

Wisdom and Knowledge of God; I am practicing the Presence of health, and I am unfolding steadily into greater realization. (Short Lessons in Divine Science)

Realize the Abundant Life ~ Joseph Murphy

God is prospering me now in mind, body, and affairs. God's ideas constantly unfold

within me bringing to me health, wealth, and perfect Divine expression. I am now

expressing a perfect radiant body full of vitality, energy, and power. My business

or profession is a Divine activity, and since it is God's business, it is successful

and prosperous. I give thanks and rejoice in the abundant life.

The Great Promise Frank B Whitney

WHAT would be your reaction if you should find in your daily paper an announcement that someone was prepared to take over all your troubles and guarantee to put all your affairs in perfect order? If you have some little pet or secret worry that has been disturbing your mind for some time, if you feel that you have some problem for which there seems to be no solution, if help or relief seems slow in reaching you, you will feel quite a relief in learning that you have access to someone who will come to your aid, see that justice is administered, and do all this without waste of time.

In Isaiah 46:13, you will find that God makes you this promise: "I bring near my righteousness, it shall not be far off, and my salvation shall not tarry." He promises you that if you will turn to Him, He will bring His justice right to you without delay. He promises you that if you will believe on Him He will adjust the differences between you and your neighbor immediately. He promises that the right thing will be done in your life without delay. He promises that He will correct any situation that needs correcting. He promises to take over all your troubles and guarantees to put all your affairs in perfect order. When? Without tarrying. Right now and here.

Could God make you a greater promise than this? Can He do more than ask you to give all your worries into His keeping? Would you not enjoy heaven and perfect bliss if you were without an adverse thought or thought of worry? Can you take God at His word? Not desiring to withhold justice and salvation from you, He brings them near to you. He will not keep these away from you nor will He delay reaching you. What problem does He refer to? Does He exclude anything? His righteousness knows no limit. Nothing can defy His justice.

The great promise is that your salvation from evil, worry, injustice, disease, and lack is a salvation made evident here and now. Such salvation is perfect in that nothing is left to be desired. The promise is that God will rush His aid to you and that He will do whatever is just and right. In Isaiah 46:9, 10 we read: "Remember ... I am God, and there is none else! I am God, and there is none like me . . . My counsel shall stand." Do you, in turn, promise to remember that God is God and that evil or adversity or worry is not some god or power in your life? If in Truth there is none else beside God, then in your life there is nothing that can cause worry or adversity.

"There is none like" God because He alone is in Truth. God, the good, alone exists and there is nothing like Him in power, like Him in presence, like Him in justice and salvation. To claim the great promise you have but to know this mighty truth. You have but to know that God alone has omnipresence and omnipotence in your life. Your worry or your problem belongs in the category of "There is none else," and consequently it has neither place nor power in Truth to become a rival of God.

To claim the great promise, to have your problem solved, to have your worry dissolved, you need to know that God alone has power and presence. He counsels and advises you in this matter and you must accept His counsel. It must stand in your consciousness as a challenge to all worry, all opposing thought. Next, you need to realize that His salvation will come to you right where you are and right at the present moment.

Previously you have been unable to claim the great promise because you have thought and done the thing that is the opposite of His instructions. You have believed that something in your life unlike God has power. You have believed that something has power to thwart God's aid or to delay its reaching you. Now, you must reverse your thought; you must think and act according to the great. promise. You must realize that His righteousness is not far off and that His salvation is right at hand.

The great promise reveals possibilities in prayer and treatment that are almost staggering. On the other hand, invoking the promise is so simple that we might be inclined to doubt that much can be accomplished by such simplicity. We have but this to do; we have but to claim the promise and see what happens. We have but to show God that we believe He is all in all in order to have Him reveal to us the nothingness of our worries. We have but to fulfill our part of the bargain and then see what happens.

In The Book Shoppe

The teachings of Emmet Fox provides clear spiritual insights, and practices to enrich your life. Many of the writings of this best selling metaphysical author are available for easy listening, on audio CD. Please visit our web site book shoppe for a complete list of books, booklets and audio materials available, by Emmet Fox, and many of the early teachers of new thought. Visit our on line book shoppe.

Thinking Along With Joseph Murphy

I once explained to a woman that the only thing you cannot have in life is something for nothing. She had been praying for a healing of a skin condition for ten years with no results. She had applied various astringent lotions and other topical medication without any appreciable relief. But she had never paid the price for healing: faith-faith in the Infinite Healing Presence, for "according to your faith is it done unto you." Faith is attention, devotion, and loyalty to the 0ne Creative Power, the Living Spirit Almighty within, which created all things. The price' this woman had to pay was recognition of the power of God, acceptance of His Healing Presence, and conviction that the healing is taking place now.

She had been giving power to externals, saying, "My skin is sensitive to the sun"; "I am allergic to the cold weather, also"; "I believe this eczema all over my arm is a hereditary condition"; "It's my genes and chromosomes that are at fault." Her mind was divided, which she acknowledged with these words: "I could have anything I want, if I would only believe I had it in my mind." She had never paid the price for healing, which was to give her attention to God and His laws, to trust Him and believe in Him and that He would bring her healing to pass.

You must give before you can get. You must put the seed in the ground to get a harvest. Likewise, you must first impress your subconscious mind with the belief of what it is you desire. You must let the Universal Energy flow through your ideals, hopes, and aspirations, vitalizing and energizing them. Then you will feel the joy of answered prayer.

Stake Your Claim

You can have true success and happiness in life if you consistently put these truths into practice in your daily living. It is your God - given duty to Stake Your Claim to peace, poise,

power, prosperity and health - and God expects you to be satisfied with nothing less. (Herman Wolhorn)

...Follow us on Facebook

...Visit our book shoppe for books, booklets & vintage audio materials.

...We are wholly supported by the love offerings of friends who are grateful for our ministry.

These monthly e-zines are an additional channel for Truth. It replaces none, and enhances all. These are the echoes of Emmet Fox

and many of the founding fathers of New Thought.

Truth reveals itself to the ready mind and open heart. The action of God takes place through these messages,

and all who read them will be touched in some way. The One Mind is both the writer and the reader. Divine Ideas are its only activity.

Thank you for your -mails and letters, we love hearing from you. You may write to us at - ccors111@yahoo.com.

Fred from Rhode Island writes: I appreciate these monthly communications. They keep alive the teachings of the wise founding fathers.
I do follow you on Facebook. Your dedication to Truth is appreciated.

Margo from the UK writes: I have been so worried about the unrest in our world, so much so, that it has caused me much anxiety.
Emmet Fox tells us to focus on a positive book or to read the Bible when we are in stress. I followed that advice and picked up the Bible and
my eyes fell on Isaiah 46:13. It is God's promise to man. I immediately felt a sense of peace. I now Golden Key all the unrest in our world.
Thank you Emmet Fox for the Golden Key. May peace encircle the globe.