Turn from evil and do good; seek peace and pursue it. Rom. 34:14
October E-Zine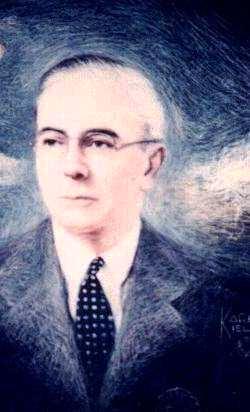 Preparing for Peace ~ Emmet Fox
PAUL SAYS THAT FAITH WITHOUT WORKS IS DEAD. In other words, one should not sit and pray only, but he should also take the necessary material steps. It needs a combination of the two things to bring success. It may be, in our personal lives, that taking the necessary material steps may mean going to an employment agency to look for a job, or getting a medical examination, or seeking legal advice. In each case, having prayed first, we know that God is directing our footsteps along the right paths. Sometimes we put the cart before the horse by taking the material steps first, and then saying in effect, "Look God, what I have done. Please confirm my actions," or, "Please get me out of this mess." So, as a nation, the necessary material steps may mean building a strong economy, stock-piling essential materials, co-ordinating the efforts of labor, management, and government, and the hundreds of other things that will make a country strong. But through it all, we should prepare for peace by constantly praying for peace, because only in that way will the material steps that we take have any real meaning in the long run. The world needs a spiritual revival, and in praying for peace for this nation and its friends, we should also pray for our potential enemies as well. Hate is the essence of war-love is the essence of peace. See the Christ in all men.
Blessed is the nation whose God is the Lord (Psalm 33: 12)
"You find peace not by rearranging the circumstances of your life, but by realizing who you are at the deepest level." Eckhart Tolle
Make every effort to live in peace with everyone and to be holy; without holiness no one will see the Lord. Heb. 12:14
Let the Peace Which Is God Abide with Us Forever - Ernest Holmes
Peace comes from the absence of fear, from a consciousness of trust, from a deep, underlying faith in the absolute goodness and mercy, the final integrity of the
universe in which we live, and of every cause to which we give our thought, our time, and our attention. If we would have peace outwardly, we must first realize
peace inwardly. Peace is greatly to be desired; nations at war with each other destroy themselves finally. Those of us who believe in peace should work toward this

end. Let us never forget that the very impulse of that movement is in the silent contemplation, the prayerful meditation, the sincere expectancy in our own minds. Are

we ready for peace? When the world is ready for peace, it will have peace. When the individual is ready for peace, his thought will be so composed that he will find

himself living in peace, even though to the world he appears in the midst of chaos and confusion. Let us contemplate this thought: "I live in peace with God as a

partner. I live in peace with the great Creator, the Maker and sustainer of all....the Divine Source in which my life, and in which all life, is rooted. I seek to persist in a

belief of this perfect unity with the divine. Divinity, my Divinity is at peace within God. As we contemplate these words and meditate upon their meaning, with

prayerful thoughtfulness, there wells up from within us a new vision, a vision which has power to offset hate, to destroy discord, to still anguish, to obliterate fear.

There wells up from within us a trust, a consciousness that we are surrounded by an Infinite Goodness; and that thought

of peace spreads itself beyond the confines of our own consciousness and helps in healing a sick world of the belief that it must fight. First, at home, in the silence of

our own thoughts, let us heal ourselves of fear, of doubt, of uncertainty. Let our lives be peaceful;

let our lives be whole. (From the Essential - Ernest Holmes)
"Lord make me an instrument of thy peace. Where there is hatred, let me sow love" (St. Francis)

Echoes of Emmet Peace, the Miracle Worker
REGENERATION MEANS BUILDING A NEW MENTALITY; that is, creating a new soul in place
of your present one. It does not mean merely improving your present self - it means producing (through the power of God, of course),
a new self. If you do this, everything else in your life will rapidly change for the better. Your health will improve.
Your appearance will improve because, as you know, the body is but the reflection of the soul. The world around you will be changed because
you will be seeing it through a new and better personality. Other people will become much more attractive and friendly to you, and this will be because your soul will
be filled with peace, and therefore you will radiate peace, and other people will get it intuitively. Everybody likes peace and harmony and they are attracted to
any source from which it comes. If your heart really is filled with peace "nothing shall by any means hurt you."
But, of course, your heart must be filled with peace and to bring this about you must desire it more than anything else. This will mean forgiving everyone and

harboring good will toward all. Naturally you cannot radiate peace if you do not first possess it within yourself. You cannot radiate anything from the outside. To

radiate any quality, that quality must be within yourself. Hypocrites sometimes try to radiate qualities which they
do not possess or feel, but they always fail to get results in a very short time. True peace of mind is the short cut to regeneration which requires a fundamental
change in ourselves. The Master said, Peace I leave with you; my peace I give unto you.
How to Maintain Peace Emmet Fox
It is not possible for an act of violence to take place in the outer world of experience unless there is first a thought of violence (fear, hatred, etc.) in the inner world of thought. And it is equally true that it is not possible for thoughts of violence to hold sway in men's souls without being sooner or later enacted in the outer.
It naturally follows from this that the scientific method for the prevention of war must lie in the changing of the mentality of the people; and there is no other way. But how is this mental change to be brought about? Can it be done by the educational efforts of books and pamphlets, the convening of international conferences, and so forth? Well, all these things are efforts in the right direction, of course, but it has to be admitted that their practical results are usually very meager and out of proportion to the expense and effort involved. We know that, all recent wars were preceded by efforts of this kind, which, nevertheless, completely failed to prevent them. Nay, there is a very definite danger lurking among these good intentions, because many spiritually-minded people are lulled into a false sense of security by trusting in them.
There is however, a method of preventing war which is both simple in its application and unfailing in its .results. It costs absolutely nothing to apply, and It can be put into effect by anyone, anywhere, who is prepared to give a little time to it. That method is Scientific Prayer.
But what is Scientific Prayer? Scientific Prayer may be briefly described as the Practice of the Presence of God. In order to prevent war, you should devote at least five minutes a day to the realization of the Presence of God in all the peoples constituting the half dozen Great Powers. Do not
work in this way for the whole of humanity, but only for the peoples of what are called the Great Powers, as it is desirable to concentrate the work where it is needed. War will not come unless some of the Great Powers become involved.
You may begin your prayer by reading a few verses of the Bible, or any spiritual book that appeals to you, or by repeating a favorite hymn or spiritual poem. Then declare that God is everywhere, and that all men, in Absolute Truth, are now spiritual and perfect, expressing only Love, and Wisdom, and Intelligence. That, in Reality there are no separate nations, because all men belong to the One Nation, the Divine Family. That there are no frontiers because God is One, and cannot be separated against Himself. That in Truth the only armaments are the forces of Love and Intelligence.

In The Book Shoppe
The teachings of Emmet Fox provides clear spiritual insights, and practices to enrich your life. Many of the writings of this best selling metaphysical author are available for easy listening, on audio CD. Please visit our web site book shoppe for a complete list of books, booklets and audio materials available, by Emmet Fox, and many of the early teachers of new thought. Visit our on line book shoppe.

We now have available Postage free Domestic CD's
and.... Postage Free MP3 Domestic and International audio dowloads
Visit our book shoppe for these new features
THE ONE THING THAT MATTERS Emmet Fox
THE most important of all things to possess is Peace of Mind. There is absolutely nothing else in the world which is equal in value to that. Nothing else that life can offer is so important, and yet it seems to be about the last thing that many people work for. They strive both spiritually and materially for everything else under the sun, whereas, if they had everything else, and still lacked Peace of Mind, they would be miserable. If anyone should come to you with a billion dollars in one hand and Peace of Mind in the other, if you took the billion dollars, you would be the most foolish person on earth.
Peace of Mind includes all other good things. If you have this, it does not matter where you are or what surrounding conditions may be-all will be well. Even if the outer picture were an unpleasant one in itself, it would cause you no grief if you had Peace of Mind, and very soon that picture would inevitably change into something better.
Peace of Mind is positively the greatest of all God's gifts. Pray for this and the rest will take care of itself. "Peace I leave with you; my peace I give unto you," said Jesus, implying that this was the highest good he had to give us. And truly, peace of mind is the one thing that matters.
Make sure that nobody pays back wrong for wrong, but always strive to do what is good for each other and for everyone else 1 Thess 5:15
Stake Your Claim
You can have true success and happiness in life if you consistently put these truths into practice in your daily living. It is your God -

given duty to Stake Your Claim to peace, poise,
power, prosperity and health - and God expects you to be satisfied with nothing less. (Herman Wolhorn)
...Follow us on Facebook
...Visit our book shoppe for books, booklets & vintage audio materials.
...We are wholly supported by the love offerings of friends who are grateful for our ministry.
These monthly e-zines are an additional channel for Truth. It replaces none, and enhances all. These are the echoes of Emmet Fox
and many of the founding fathers of New Thought.
Truth reveals itself to the ready mind and open heart. The action of God takes place through these messages,
and all who read them will be touched in some way. The One Mind is both the writer and the reader. Divine Ideas are its only activity.
Thank you for your -mails and letters, we love hearing from you. You may write to us at - ccors111@yahoo.com.
Mateo from Uruguay writes: I am so happy to learn about Emmet Fox from the internet. The few writings of his that I have read inspire me.
I appreciate all the information you provide about this spiritual teacher, virtually unheard of in my country.
Now I am obtaining a new understanding about my life and how I think. Thank you.



They must turn from evil and do good; they must seek peace and pursue it. 1 Peter 3: 11
Let There Be Peace on Earth and Let It Begin With ME!