November
Emmet Fox E-Zine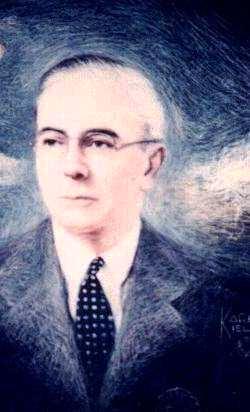 Emmet Fox
When the year is nearing its close, it is a good time for us to take stock of the blessings we have received during the year. As we look back over the year, we can
see that there were many a blessing "in disguise" which we would have recognized at the time had we gotten behind the appearance to the reality of God. Now, in
taking stock of your demonstrations, do not rehash old difficulties, problems, and grievances. Remember this is to be an inventory of the good you have received, not
a rehearsal of past mistakes. Then, when you have counted your blessings, if you feel that you could have done better, take it a step further. In the commercial
field, a firm takes an inventory not only to find out what goods it has on hand, but also to see if it cannot improve its business through more judicious merchandising.
Likewise in your spiritual inventory, you should use it as a basis for making further progress. You can take a step forward by asking yourself:

1. When a problem arises do I "Golden Key" the situation by seeing God where the trouble seems to be?
2. Have I gotten rid of anger, fear and resentment?

3. Have I forgiven everyone whom I think has injured me? Jesus made this one of the cardinal points in the great
Lord's Prayer. We are to ask God to forgive us as we have forgiven others. If you put these things into practice, then next year at this time your spiritual inventory
will reflect the differences, for there will be many more blessings to count. The art of being thankful is a large part of the practice of Truth. We start with
the knowledge that all good comes from universal Mind. As sons and daughters of the Most High, we have potentially all the attributes of God. Our thankfulness is
nourished by a realization of the omnipresence of Good, and a ready acceptance of the conclusions that flow from this central Truth.
It is essential that we put our gratitude to work every day. The universal harmony can express through you, as you. As you practice gratitude for the unlimited good
that is yours, and as you put your blessings to work, blessings will manifest and multiply. When we give thanks we open the way for great demonstrations by

recognizing the Presence and praising it, by thanking the Father for Spiritual quickening.
Thanksgiving Prayer - Joseph Murphy
I give thanks sincerely and humbly for all the goodness, truth, and beauty which
flow through me. I have a grateful uplifted heart for all the good that has come
to me in mind, body, and affairs. I radiate love and goodwill to all mankind. I
lift them up in my thoughts and feelings. I always show my gratitude and give thanks
for all my blessings. The grateful heart brings my mind and heart in intimate union
with the creative power of the Cosmos. My thankful and exalted state of mind leads
me along the way by which all good things come.
"Enter into the gates with thanksgiving, and into his courts with praise: Be thankful
unto him, and bless his name."
Emmet Fox
THANKSGIVING DAY IS A PURELY AMERICAN FESTIVAL. It dates back to the early settlers who gave thanks for the bountiful crops that meant health and well-being during the coming winter. And so down through the years a day has always been set aside so that Americans of all faiths might acknowledge to God the many blessings they have received.
Now, no one needs to wait for Thanksgiving Day to give thanks to God. Indeed, we should make praise and thanksgiving a regular part of our prayers.
You will remember that Jesus said, "What things soever ye desire, when ye pray, believe that ye receive them, and ye shall have them." It is quite obvious from this that if you really believe that you shall receive them, then you should not only give thanks after your good is at hand, but you should constantly show your faith in God by giving thanks for the blessings you expect to receive.
Indeed, this is the royal road to demonstration, because we are not only confirming to ourselves our complete faith in the power and goodness of God, but we are acknowledging the receipt of that good from the Giver of all perfect gifts, God Himself. With praise and thanksgiving all obstacles can be overcome.
Offer unto God thanksgiving; and pay thy vows unto the Most High (Psalm 50: 14).
In The Book Shoppe
The teachings of Emmet Fox provides clear spiritual insights, and practices to enrich your life. Many of the writings of this best selling metaphysical author are available for easy listening, on audio CD. Please visit our web site book shoppe for a complete list of books, booklets and audio materials available, by Emmet Fox, and many of the early teachers of new thought.
Visit our on line book shoppe.
We now have available Postage free Domestic CD's
and.... Postage Free MP3 Domestic and International audio dowloads
Visit our book shoppe for these new features
Stake Your Claim
You can have true success and happiness in life if you consistently put these truths into practice in your daily living. It is your God -
given duty to Stake Your Claim to peace, poise,
power, prosperity and health - and God expects you to be satisfied with nothing less. (Herman Wolhorn)
...Follow us on Facebook
...Visit our book shoppe for books, booklets & vintage audio materials.
...We are wholly supported by the love offerings of friends who are grateful for our ministry.
These monthly e-zines are an additional channel for Truth. It replaces none, and enhances all. These are the echoes of Emmet Fox
and many of the founding fathers of New Thought.
Truth reveals itself to the ready mind and open heart. The action of God takes place through these messages,
and all who read them will be touched in some way. The One Mind is both the writer and the reader. Divine Ideas are its only activity.
Thank you for your e-mails and letters, we love hearing from you. You may write to us at - ccors111@yahoo.com.

Carl from GA, writes: I am so blessed to have been led to the writings of Emmet Fox. His teaching has been a game changer in my personal and business life. Having to work near many people, I have been applying the "Golden Key," during this time of the virus, with much success. In appreciation.
I Live in the Land of Thankfulness
Frank B. whitney
I love the Land of Thankfulness where blessings overflow;
I claim it as my native home, most charming land I know;
And if I've need of anything, no matter what it be,
I just give thanks with confidence and see it come to me.
I like to live in Thankfulness would live there all my days;
Would let its spirit stir my soul and fill my heart with praise.
I questioned once how I had found a place of such a kind,.
Knew I'd discovered it, because I'd thankful thoughts in mind.
Oh, come with me to Thankfulness! We ask but this of you:
That you be always thankful, friend but this is all you do.
And if there's anything you need, no longer doubt or fear;
The thing you seek's awaiting you, it surely will appear.
We Are Thankful!