December January E Zine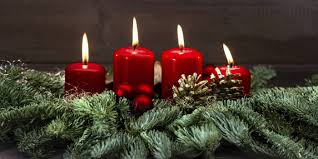 Each year the Christmas season arouses in men's hearts a special feeling; a spirit; however temporary, of loving and giving, and sharing; of a new hope for universal peace. By our quiet meditation of this Christmas Story we draw nearer to the inner meaning of the Coming of the child. By our faithful prayers we surely bring our world closer to the quality of God's peace. Happy Holidays!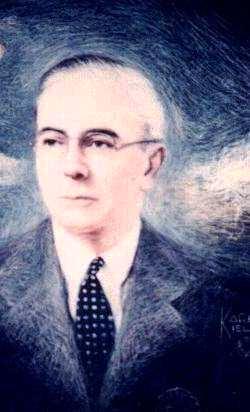 July 1886 -August 1951
Emmet Fox wrote, "There are many changes going on in the world today and, in general,
this is a good thing. Without changes there could be no progress. Of course, not
all change in itself is good, but when things are changing it means sooner or later,
good will emerge from the cross currents of ideas and policies which change brings
about. Now, if events seem to be changing too rapidly for you to cope with, remember
there is one thing that never changes, and that is Spirit or God. God is the eternal,
loving father who is always ready to say, "fear not child, for all is thine." When
your ship is being tossed about by the storms of change, remember that God is your
Anchor. No matter what the outer world may be doing, your inner world can be peaceful
and calm because God is never failing in His power and Love. " For I am the Lord,
I change not (Malachi 3:6).
This was among the last essays written by Dr. Fox, before his passing.

"Truth is within ourselves; it takes no rise from outward things. There is an inmost centre in us all, where truth abides in fulness."
... R. Browning

Emmet Fox once said that his favorite novelists, Charles Dickens, saw in Christmas
a challenge to love, and let itself express. Dickens conveyed a message of the importance
of beauty, love and kindness in man, and how man should display the giving spirit.
God so loved the world, that he gave to mankind His greatest gift, His only son.
In Dickens "Christmas Carol," Scrooge's spiritual transformation may be more profound
than the last miracle that happens at the end of the story. At the end of the book
Scrooge proclaims, "I shall love (Christmas) as long as I live." This is the celebration
of love, and the celebration of life. This is the realization of the Christ within.
This is the meaning of Christmas.

Wishing everyone here in our E-Zine family, a holiday of Love.
Realization of Perfect Peace
Ralph Waldo Trine -1897

Peace lies not in the external world. It lies within one's own soul. We may travel
over many different avenues in pursuit of it, we may seek it through the channels
of the bodily appetites and passions, we may seek it through all the channels of
the external, we may chase for it hither and thither, but it will always be just
beyond our grasp, because we are searching for it where it is not. In the degree,
however, that we order the bodily appetites and passions in accordance with the
promptings of the soul within will the higher forms of happiness and peace enter
our lives; but in the degree that we fail in doing this will disease, suffering,
and discontent enter in.

To be at one with God is to be at peace. There are people I know who have come into
such a conscious realization of their oneness with this Infinite Life, this Spirit
of Infinite Peace, that their lives are fairly bubbling over with joy.
Then take the thought that you can, take it merely as a seed-thought, if need be,
plant it in your consciousness, tend it, cultivate it, and it will gradually reach
out and gather strength from all quarters. It will focus and make positive and active
the spiritual force within you that is now scattered and of little avail. It will
draw to itself force from without. It will draw to your aid the influence of other
minds of its own nature, minds that are fearless, strong, courageous. You will thus
draw to yourself and connect yourself with this order of thought. If earnest and
faithful, the time will soon come when all fear will loose its hold; and instead
of being an embodiment of weakness and a creature of circumstances, you will find
yourself a tower of strength and a master of circumstances.

The one who is centered in Deity is the one who not only outrides every storm, but
who through the faith, and so the conscious power that is in them, faces storm with
the same calmness and serenity that they face fair weather, for they know well beforehand
what the outcome will be. They know that underneath are the everlasting arms. He
it is who realizes the truth of the injunction, 'Rest in the Lord, wait patiently
for Him and He shall give thee thy heart's desire.' All shall be given, simply given,
to him who is ready to accept it. Can anything be clearer than this?
Let us make this holiday season, along with the outer activities in which we are
engaged, a time of re-birth of the Christ Spirit of love in our heart and mind.
We return to God the priceless gift of our love and gratitude when we make our
life a testimony of joyous and happy living. As we enrich ourselves with the words
of Emmet Fox, and the other wonderful Truth teachers, the Christ Spirit of love
will be reborn in us. Our gift of gratitude and love to Him will then be returned
to us as blessings. A happy and blessed holiday to you and yours!

And here we are at the threshold of another calendar year, celebrating a "happy
new year". This leads to the question of how we should celebrate the gift of the
next three hundred and sixty fives days. Most people don't know what "happiness"
is - at least a "happiness" that will last past 12:01 on January 1st. What is "happiness"
after all. What will make this a "happy" year?

I'm reminded of Dr. Fox's essay "Can Happiness Be Found?" In it he states that Jesus
instructed that we seek first the kingdom of God, and all other things will be added.
Too often we do the reverse; we add all these other things and then try to find
happiness. Emmet said, "Happiness is not something to be put on like an overcoat.
It is to be found when we seek to put God first in our lives." For this it is that
brings the joy that passeth all understanding - and the other things will be added too.

A great New Year resolution is to make a promise that from the time the clock strikes
midnight, and the ball drops in Time Square, that we will strive to keep the greatest
of all commandments - "Love the Lord with all your heart, and with all your soul,
and with all your strength, and with all your mind" (Mark 12:29).
Emmet Fox's words, teach us wisdom for the first day of the New Year. Why should
any of us waste another year chasing things not worthy of our attention? Why not
wake up and make the best of the new hours and days that God is giving us? May each
of you have a New Year dedicated to the Love of God, and therefore a truly "Happy,"
Christ filled New Year.


2023
I am re-born; my world sparkles in new life. I am bathed in light: light of healing, light of faith, light of freedom, light of peace. I walk in the light and the darkness is no more. My spirit is one with the dawning light of this New Year!
"Believe in the light, that ye may be the children of light." John 12:36


The Christ Within ~ Karl Kopp

Thank God that we are not just born passively into this world to live and to die. Instead, as we actively seek the Kingdom, seek with our whole being to know God, we find ourselves being born anew, into a greater Self, redeeming our world of appearances, or "overcoming" it-as Jesus declares in a greater dimension of living.
"God is forever being born," writes Meister Eckhart. "But if the divine birth is to shine with reality and purity, it must come flooding up and out of man from God within him, while all man's own efforts are suspended and all the soul's agents are at God's disposal."
We are responsive at Christmas to the continuing birth of God and to those heavenly gifts of peace, sweetness, and love. We remember that pure and perfect image of God in us and in all whom we see. In this way, we "become as little children." In this way, and once again, attentive and remembering, we release God's love into His world.

The Book Shoppe
Audio's MP3 downloads now available in stereo
Visit the new look and the new site

Put off your old nature which belongs to your former manner of life...and be renewed in the spirit of your minds, and put on the new nature, created after the likeness of God in true righteousness and holiness. Ephesians 4:22 -24

Affirmation
At the start of this new year, I look at a new way of being. I make a choice to
be free of any limiting thoughts of the past and to no longer allow old habits
or beliefs to control my life. I accept this time for new adventure. I open my
mind to divine direction and guidance and I accept new experiences as God's loving
gifts. I look for and find the blessings of success, achievements, new friendships
and relationships; I establish good health, stronger finances, and peace of mind
in my thoughts. By acknowledging the presence of God in me, I see the unlimited
possibilities of good in my life. This new year I live from a consciousness of
well being and wholeness. I am a work in progress, growing and evolving. Amazing
possibilities await me. I thank God for creating me to thrive and flourish.


"Take the first step in faith. You don't have to see the whole staircase, just take
the first step." Martin Luther King, Jr.

The Fresh Beginning

When one awakes from sleep and so returns to conscious life, he is in a peculiarly
receptive and impressionable state. All relations with the material world have for
a time been shut off, the mind is in a freer and more natural state, resembling
somewhat a sensitive plate, where impressions can readily leave their traces. This
is why many times the highest and truest impressions come to one in the early morning
hours, before the activities of the day and their attendant distractions have exerted
an influence. This is one reason why many people can do their best work in the early
hours of the day.

But this fact is also a most valuable one in connection with the mouldings of everyday
life. The mind is at this time as a clean sheet of paper. We can most valuably use
this quiet, receptive, impressionable period by wisely directing the activities
of the mind along the highest and most desirable paths, and thus, so to speak, set
the pace for the day.

Each morning is a fresh beginning. We are, as it were, just beginning life. We have
it entirely in our own hands. And when the morning with its fresh beginning comes,
all yesterdays should be yesterdays, with which we have nothing to do. Sufficient
is it to know that the way we lived our yesterday has determined for us our today.
And, again, when the morning with its fresh beginning comes, all tomorrows should
be tomorrows, with which we have nothing to do. Sufficient to know that the way
we live our today determines our tomorrow.
Ralph Waldo Trine - In Tune With The Infinite - 1907
"If you wish to realize supply, withdraw thought from the contemplation of lack,
and its accompanying inconveniences, and give full attention to ever present abundance." Dr. Nona Brooks
Stake Your Claim
You can have true success and happiness in life if you consistently put these truths into practice in your daily living. It is your God - given duty to Stake Your Claim to peace, poise, power, prosperity and health - and God expects you to be satisfied with nothing less. (Herman Wolhorn)
...Friend us on Facebook for daily Emmet Fox quotes. ...Visit our book shoppe for books, booklets & vintage audio materials.
...We are wholly supported by the love offerings of friends who are grateful for our ministry.
These monthly e-zines are an additional channel for Truth. It replaces none, and enhances all. These are the echoes of Emmet Fox
and many of the founding fathers of New Thought.
Truth reveals itself to the ready mind and open heart. The action of God takes place through these messages,
and all who read them will be touched in some way. The One Mind is both the writer and the reader. Divine Ideas are its only activity.
Thank you for your - mail and letters, we love hearing from you. You may write to us at - ccors111@yahoo.com.
Arlena from N S Wales writes: Happy Holidays, Emmet Fox friends. I so appreciate these newsletters, and the daily Facebook
posts. With so much turmoil going on in the world, I have been able to keep somewhat of a focus on the good, and the gifts God has given me. I am on my second read of Emmet Fox books which is giving me a sense of spiritual growth that I cannot express in words. The simple, yet profound writings of Emmet Fox are a masterpiece of philosophy for self growth and awareness. May the Light of these teachimgs
touch your life, as they have mine.
Ed from Nevada writes: Each morning when I go to my computer to begin my days work, I click onto my Facebook page
to read the daily message by Emmet Fox. The affirmation relating to his quote start off my day with God, and
constructive, uplifting thoughts. So now my day begins with God, and I thank you for that.

"We spend January 1 walking through our lives, room by room, drawing up a list of
work to be done, cracks to be patched. Maybe this year, to balance the list, we
ought to walk through the rooms of our lives... not looking for flaws, but for potential."
Ellen Goodman