February
Emmet Fox E-Zine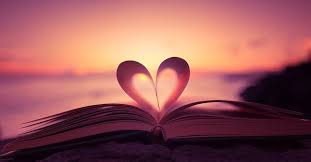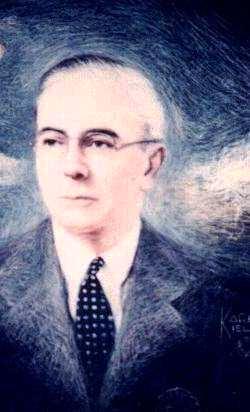 Love ~ Emmet Fox
"There is no difficulty that enough love will not conquer, no disease that enough
love will not heal; no door that enough love will not open; no gulf that enough
love will not bridge; no wall that enough love will not throw down; no sin that
enough love will not redeem...it makes no difference how deeply seated may be the
trouble; how hopeless the outlook; how muddled the tangle; how great the mistake.
A sufficient realization of love will dissolve it all. If only you could love enough
you would be the happiest and most powerful being in the world."
Affirmation - Florence Shinn
Divine Love, through me, dissolves all seeming obstacles and makes clear, easy and successful my way.
Emmet Fox - Diagrams for Living
"We have to love life. We have to be interested in ourselves - and anyone who is not, has lost the savor of life. This is not the same thing as being selfish. If we love life and are interested in ourselves in a spiritual sense, we are interested in the quality of our thinking. We are interested in bringing it into harmony with Divine Love. We want conscious union with God so we have a greater awareness of good in our lives."
Encircling Love Clara Palmer
It was the arms of Jesus Christ extended upon the cross that revealed to the world the all encompassing love of God. It was the arms of Jesus Christ infolding little
children as He blessed them that revealed the incomparable mothering love of our Father-Mother God. The shoulder joint in which the arms are joined to the body, is

the most freely movable joint in the body. It betokens your free use of the love of God. You have it within you to encircle all things with love, and love never fails in its

divine overcoming. How different the arms of God, the power of divine love and intelligence that encircles humanity with loving-kindness, from the arms of men, when

they are lifted up in strife or greedily reaching out for material possessions. How different the arms of Jesus Christ, extended in good will and peace, from the destructive

arms of war, the forces of greed, hatred, suspicion, and fear. The arms and hands are the "doers of the word," the executors of the Golden Rule. Your arms may be

extended from your shoulders to scatter blessings of life, love, and substance, or they may form a circle that will forever remind you of the all encompassing love of

God. Bless your arms with the realization of spiritual action and power. You can infold anyone who is suffering from sickness, anyone who needs solace or comfort,

anyone whom God directs to you-you can encircle one and all, even those whom you may have termed enemies-with the divine love that has quickened your soul. You

can lift up your arms in praise and thanksgiving to God. You can reach down and give some fellow creature a lift. The arm of God

is not so shortened that it cannot save, neither need your arms be hampered, crippled, swollen, or impaired so that they cannot do the blessed work of the Father. Bless

your arms. Praise them, saying: I give thanks to God for perfect arms. I bless Him that it is now possible for me to extend His gifts to the world. I am thankful that I can

encircle all people, all things with love, even as Jesus Christ has done. Bless God for my arms. Bless Him for His love that has made them strong, free, symmetrical, and perfect.
Joseph Murphy
Let God's love into your thoughts, words and actions, and your whole world will
magically melt in the image and likeness of your inner contemplation. You will
sometimes find that the problems of seeming gargantuan proportions can be reduced
to the size so infinitesimal that they seem laughable.
KEY TO FREEDOM LIES IN THE SELF ~ Fletcher Harding
Moses and Jesus were undoubtedly the two greatest spiritual teachers and leaders of all the ages, and when we find the key to the meaning of their teaching we shall have found the key to our own freedom~ Our trouble has been that we have not discovered that this key which unlocks the doorway to the larger life is, as Moses said, in our own mouth. We have not realized that that thing which seems so insignificant in the scheme of things--the personal self--is, as Jesus taught, the keystone of the arch.
Remembering, then, that the Bible is a book of the emancipation of man--which means your freedom and my freedom--we must never lose sight of the necessity of combining the teaching of Moses with that of Jesus and coming to realize that the reason why Jesus fulfilled the law and the promises was that he had come to understand the full meaning of the building of the temple, which temple, the Apostle said, we are.
In the life and teaching of Jesus we really do find the fulfillment of all prophecies and all promises that had preceded him. We find one man alone, standing in the midst of the multitude, who was able to proclaim with absolute certainty: "The kingdom of ---heaven is at hand." (Matthew 4:17)
And when they asked him, Where is this Kingdom? he answered: ". . . neither • • • lo here! or, lo there! for, behold, the kingdom of God is within you."_ (Luke 17:21)
In The Book Shoppe
The teachings of Emmet Fox provides clear spiritual insights, and practices to enrich your life. Many of the writings of this best selling metaphysical author are available for easy listening, on audio CD. Please visit our web site book shoppe for a complete list of books, booklets and audio materials available, by Emmet Fox, and many of the early teachers of new thought. Visit our on line book shoppe. We now have available Postage free Domestic CD's and.... Postage Free MP3 Domestic and International audio downloads
Book Shoppe
The Law of Love ~ Fletcher Harding
The Great Teacher told us to turn in the simplicity of a child to the love of God, and, in complete faith, accept life as a thing of joy. More than anything else, he showed us that the real Law is a law of love because God is love; that the real Law is a law of liberty because God is boundless freedom; that the real Law of our life is a law of giving and receiving because the eternal circuits of cause and effect always swing back upon themselves.
Realizing that God is love, I open my whole consciousness to this Divine Love, knowing that it flows through me and animates everything I am and everything I do. Realizing that God is the Great Giver, I open my whole consciousness to receive every gift of heaven. And realizing that God is the Great Forgiver, I joyously forgive myself and everyone else. I absolve myself and all others from any previous mistakes.
And realizing that I live in a universe of law and order, I carefully refrain from all unjust judgment or unkind criticism or condemnation, and open my whole consciousness to the influx of that Divine Forgivingness which forever more blesses everyone and everything.
As I feel the Divine Presence all around me, so do I feel it around others. All the yesterdays, with their many mistakes, depart from me and from my thought of others. And this moment in which I live brings to me, and to everyone upon whom my thought rests, a deep sense of a new hope, a greater power, a higher good.
As I turn to the Eternal Heart of Love I feel the enveloping presence of infinite peace and joy. And feeling this infinite glory around me, I turn to the whole world--to those whom I know and those who are unknown to me--and bless and love and give, because I know that the Eternal Heart beats in all creation, in every person, and that the Eternal Goodness flows through all.
Stake Your Claim
You can have true success and happiness in life if you consistently put these truths into practice in your daily living. It is your God -
given duty to Stake Your Claim to peace, poise,
power, prosperity and health - and God expects you to be satisfied with nothing less. (Herman Wolhorn)
...Follow us on Facebook
...Visit our book shoppe for books, booklets & vintage audio materials.
...We are wholly supported by the love offerings of friends who are grateful for our ministry.
These monthly e-zines are an additional channel for Truth. It replaces none, and enhances all. These are the echoes of Emmet Fox
and many of the founding fathers of New Thought.
Truth reveals itself to the ready mind and open heart. The action of God takes place through these messages,
and all who read them will be touched in some way. The One Mind is both the writer and the reader. Divine Ideas are its only activity.
Thank you for your e-mails and letters, we love hearing from you. You may write to us at - ccors111@yahoo.com.
Book Shoppe
E Courses
Home Page
Donate
Regardless of news reports about conflict or unrest around the globe, let us hold
to our faith the promise of peace for our planet. Let us affirm the power and presence
of Divine Life and Love for all areas compromised by war, abuse, terror, neglect
or forces of nature, and to all nations and communities affected by such conditions.
"To set the mind on the Spirit is life and peace." Romans 8:6.