Emmet Fox E-Zine


November

"

The roots of all goodness lie in the soil of appreciation for goodness." -- Dalai Lama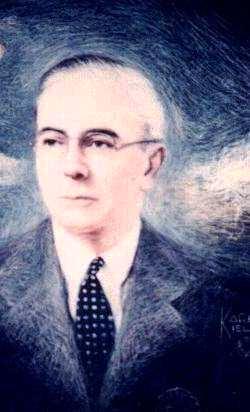 MY HOLY MOUNTAIN - Emmet Fox
They shall not hurt nor destroy in all my holy mountain.-Isaiah 1I: 9·
God has promised _ that anyone of us who really desires it, and means business, can have peace of mind, poise, and security, and with these things go naturally
freedom, all round harmony, and a joyous and interesting life. God has promised us that, if we really desire it, and mean business, we can live
in perfect safety no matter what may be happening around us; and that we shall not only be safe but that we shall realize it and thus be free from even groundless
fear. And because God is Divine Love He has ordained that we can produce these conditions, at least to a large extent, for those we love and wish to help. So this is not just
a selfish arrangement for taking care of ourselves exclusively. God makes this glorious promise in the pages of the Bible, in many different texts
throughout the whole book; each worded differently and approaching the subject from a different angle, but teaching the same lesson.
The gist of the matter is that to bring these things about we have to pray frequently, to try to get as good a realization of the Presence of God with us, as we can, and
to train ourselves to give all power to Him-which, of course, means giving no power to anything unlike Him. It is needless to say that this condition is not completely attained overnight.
It takes time. But it is surprising how much can be attained, and how one's conditions can be radically improved for the better even in a few weeks-if he means business.
This, of course, is really what some of the old mystics called the Practice of the Presence of God. The important thing is to know that it is not something mystical, abstract, intricate;
but something plain simple, and practical, if not exactly easy. Remind yourself frequently throughout the day that God is with you, caring for you,
and guiding you; and that whatever you are saying or doing is really being done through you by Him. Not very subtle or abstruse is it?
You know that, in the Bible, the mountain always: means uplifted thought, awareness of the Presence of God, and is therefore holy-which means not pious or sanctimonious,
but peaceful, healthful, harmonious, and joyous. The promise is clear and unmistakable. We cannot be hurt in any way if we dwell, much of our time, on the holy mountain.
+ + + + + + + + + + +
"Reflect upon your present blessings, of which every man has plenty; not on your
past misfortunes, of which all men have some." Charles Dickens
The Magic of Praise ~ Frank B. Whitney
This Thanksgiving season, one in which people, ordinarily not given to such thought, find themselves engaged in praise and Thanksgiving. After a day of counting their blessings, rejoicing in their prosperity, giving thanks for every evidence of God's love and tender protection, they find that they have made a definite step toward a new consciousness. Spirit of good cheer and the magical effect of the day are felt long after Thanksgiving Day has passed. If you have not made a demonstration, try praise. It will help you to see yourself as you are seen in God and to know yourself as God sees you. In praising another you but recognize what man can do; you recognize what you yourself are able to accomplish. Praise works such miracles that we may think of it as being magical in its action. Quite often in its work it seems to bring the supernatural to bear upon situations which appear unsolvable. We have seen praise literally transform people and things. We have seen it redeem one from the very throes of disease and lack. Praise is a magical something which bears the same relation to a starved soul that water bears to a dried-up sponge. Praise coming from one in the consciousness of truth is always a blessing. If you are not pleased with your situation, begin to praise yourself (silently), to praise your work, and to praise your life. Remove all thoughts of criticism and condemnation from your consciousness. You will find that praise will regenerate your mentality, will renew your mental outlook, and will make prosperous all that you touch.
Prayer of Gratitude ~ Joseph Murphy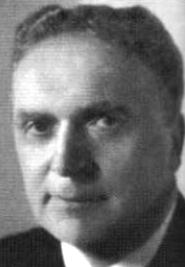 I give thanks sincerely and humbly for all the goodness, truth, and beauty which
flow through me. I. have a grateful, uplifted heart for all the good that has come
to me in mind, body, and affairs. I radiate love and goodwill to all mankind. I
lift them up in my thought and feeling. I always show my gratitude and give thanks
for all my blessings. The grateful heart brings my mind and heart in intimate union
with the creative Power of the Cosmos. My thankful and exalted state of mind leads
me along the ways by which all good things come. "Enter into his gates with thanksgiving,
and into his courts with praise: Be thankful unto him, and bless his name."
Thanksgiving
For storm clouds massing in the sky,
For late-loosed leaves that scurry by,
For branches bare and roughly gray
I give my thanks to God today.

For apples picked, for pumpkins piled,
For goldenrod unkempt and wild,
That holds aloft its ragged spray
I give my thanks to God today.

For maples flaming on the hills,
For geese that drop their shining quills,
For winds that come from far away
I give my thanks to God today.

For all of autumn's fruitfulness,
For family gathering's happiness,
For more than any words convey
1 give my thanks to God today.

Enola Chamberlin
+ + + + + + + + + + + +
The Law of Giving - Ernest Holmes
The Law of Giving and Receiving. This is the principle of the Divine Circuit of Life. Life flows out from the Absolute, through man, or form-and returns to its
Source. When man tries to hold his good, he blocks his channel for receiving more good. Those who give of themselves the most, receive the most, unless they block
the circuit again in the attitude that they wish only to give. In this case they are apt to impoverish themselves. Life is a giving of Itself in abundance. Nature
gives of herself freely, for the sheer joy of expression. The bird pours forth its song as its expression of life. The rose exhales its fragrance, and all who pass
may enjoy it. The important point is to give as an expression of abundant living, not with the idea of getting back in full measure. The Divine Circuit takes care
of the return, and man needs only to be receptive to his good.
+ + + + + + + + + +
Stake Your Claim
You can have true success and happiness in life if you consistently put these truths into practice in your daily living. It is your God - given duty to Stake Your Claim to peace, poise,
power, prosperity and health - and God expects you to be satisfied with nothing less. (Herman Wolhorn)
...Friend us on Facebook for daily Emmet Fox quotes.
...Visit our book shoppe for books, booklets & vintage audio materials.
...We are wholly supported by the love offerings of friends who are grateful for our ministry.
These monthly e-zines are an additional channel for Truth. It replaces none, and enhances all. These are the echoes of Emmet Fox
and many of the founding fathers of New Thought.
Truth reveals itself to the ready mind and open heart. The action of God takes place through these messages,
and all who read them will be touched in some way. The One Mind is both the writer and the reader. Divine Ideas are its only activity.
Thank you for your -mails and letters, we love hearing from you. You may write to us at - ccors111@yahoo.com.
Hills in Autumn -

Grace V Watkins

Once on an autumn-lighted day, I walked a sunswept, hillward way,
Onward and up toward where it seemed The gold and blue horizon gleamed.
But oh, there was no boundary place, Only more glorious light and space!

Let us give thanks that when we share The paths of faith and love and prayer
There are no boundaries, only bright And unhorizoned hills of light;

That God will give in any hour Infinities of peace and power!