Emmet Fox E-Zine
February - March 2023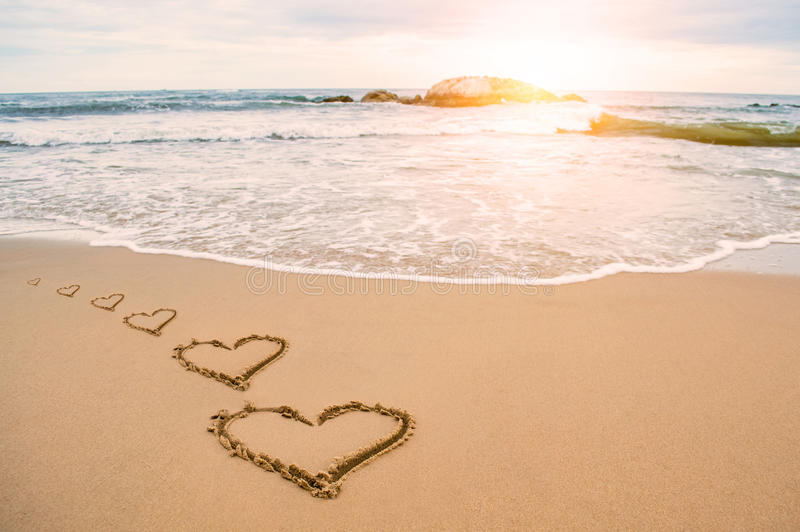 "Love is patient, love is kind. It does not envy, it does not boast, it is not proud." — 1 Corinthians 13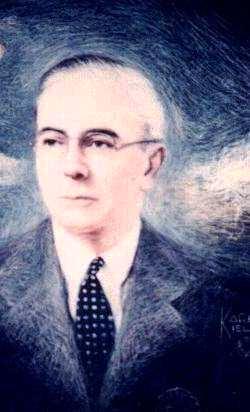 July 1886 -August 1951

Echoes of Emmet ~ Your Own Valuation

The world will take you at your own valuation. Your body will take you at your own
valuation. Your business will take you at your own valuation; for your own value
is the value that you really put upon yourself.
"Oh, but," you may say, "that cannot be true, because I know several people who
are always boasting and pretending and yet no one ever takes them seriously."
Please note that I said the value you really put upon yourself. That important word
makes all the difference in the world. People who boast, bluff, and pretend, have
really a poor opinion of themselves-or why would they pretend? And it is this poor
opinion or sense of inferiority that is demonstrated in the failure that such people
always make of their lives.
The man who really believes that his wares are excellent does not dream of lying
about them. The man who is satisfied with what he is, has no incentive to pretend
to be something he is not. The man who is conscious of substantial achievement has
no desire to boast.
Nature always takes you at your own valuation. Believe you are the child of God-really
believe it. Believe that you express Divine Life, Divine Truth, and Divine Love.
Believe that Divine Wisdom guides you. Believe that God is your supply. Believe
that God is helping and blessing humanity through you yourself. Believe that you
are a special enterprise on the part of God and that He is opening your way-and
what you really believe, that you will demonstrate.
"We have to love life. We have to be interested in ourselves - and anyone who is not, has lost the savor of life. This is not the same thing as being selfish. If we love life and are interested in ourselves in a spiritual sense, we are interested in the quality of our thinking. We are interested in bringing it into harmony with Divine Love. We want conscious union with God so we have a greater awareness of good in our lives." Emmet Fox - Diagrams for Living


God's Hand

There is but one hand in the universe. It is God's hand. Whenever you have felt
that your hand was empty, it has been because you have believed yourself something
separate from God. Have you not felt, at times, great desire to give to others something
that they needed or wanted, yet have not been able so to give. Have you not said
many times within yourself, "Oh, if I only had money, how I would relieve anxiety
and distress! If it were only in my power, how quickly would I give a lucrative
position to this one needing work, freedom to that one wanting release from material
bondage," and so forth? Have you not often said, "if I could only afford it, I would
so gladly give my time and service to others with no thought of return"?
Whence, suppose you, comes this desire to give? Is it from the mortal of you? Nay,
nay. it is the voice of the Giver of all good gifts crying out through you. It is
God's desire to give through you. Cannot He afford to give whenever and wherever
He will, and not be made poorer, but richer, thereby? Your hand is God's hand.
My hand is God's hand. Our Father reaches out through these, His only hands, to
give His gifts. We have nothing to do with the supply. Our part is to pass out the
good freely and without ceasing. This we can do only by making a complete consecration
(so far as our consciousness goes) of our hands, our entire being, to the service
of God, the All-Good. When we have given anything to others we no longer consider
it our own, but recognize it as belonging to them. So this conscious consecration
of our hands to God, helps us to recognize them as God's hands in which is (no longer
"shall be") the fullness of all things.
When first the full recognition of there being but one hand was given to a certain
woman, it was so real that for hours whenever she looked at her right hand she seemed
unable to close it, so running over full of all good things did it seem. She said
to herself: "Then if this be true, I have, in my hand, health to give the sick,
joy to give the mourning, freedom to give those in bondage, money to give those
needing it; it only needs that I keep the hand open for all good gifts to flow out."
To all who came to her that day in need of anything she said mentally: "Here is
just what you desire; take it and rejoice. All my gifts are in my hand to give;
it is God's hand."
And the result of that day's work almost startled her, with such marvelous swiftness
did the external manifestations of the heart's desire come to everyone to whom she
gave the word. One aged man, who for five years had been in external bondage and
exile in a foreign land, held there by the machinations of another, and in which
case no external law had been of avail to free, was set into perfect liberty, with
the most complete vindication of character and consequent public congratulations
and rejoicings, by the word of liberty spoken for him through this woman that day.
Recognizing her hand as God's hand, she only said, "Then in this hand are that man's
freedom papers," and mentally extending to him her hand she said, "Here is your
freedom. It is God's gift; wake up and take it; getup and go forth; you are free."
Then she committed the whole matter to Him who invariably establishes the word spoken
in faith, and He brought to pass the physical out-picturing of freedom.
"Thou openest thy hand, and satisfiest the desire of every living thing." Should
you like to be able to do this? Then keep the hand open. Refuse to be hindered
by fear of poverty, fear of want, fear that you will not be appreciated or justly
dealt with. Go right on giving aid to all who need anything. "Only say the word"
of giving. It is God's word spoken through your lips, and has He not said, "My
word shall not return unto me void, but it shall accomplish that which I please"?
We cannot afford to withhold from giving our time, our intellect, our love, our
money, to him who needs, for the law is that withholding makes poorer. "There is
that scattereth, and increaseth yet more, and there is that withholdeth more than
is meet, but it tendeth only to want," said Solomon.
The supply is inexhaustible. Its outflow can be limited only by demand. Nothing
can hinder the hand that is consciously recognized as God's hand from being refilled,
except, as was the case when the widow's oil was multiplied through Elisha, "there
is not a vessel more." Let not the seeming emptiness of your hand at times stagger
your faith for a moment. It is just as full when you do not see it as when you do.
Keep right on recognizing it as God's right hand in which are all good gifts now;
thus you will prove Him who said: "Prove me now herewith, saith Jehovah of hosts,
if I will not open you the windows of heaven, and pour you out a blessing, that
there shall not be room enough to receive it."
God is surely calling us to "come up higher." To all those who are earnestly seekingTruth
for Truth's sake, and not for the loaves and fishes, nor that they may be able to
"give a sign" to those seeking signs, He is saying loudly: "Be not therefore anxious,
saying, What shall we eat? or, What shall we drink? or, Wherewithal shall we be
clothed? for your heavenly Father knoweth that ye have need of all these things.
But seek ye first his kingdom, and his righteousness; and all these things shall
be added unto you." "Freely ye received, freely give." "Love your enemies, and do
them good, never despairing: and your reward shall be great, and ye shall be sons
of the Most High." God is forever giving, giving, giving, with no thought of return.
Love always thinks of giving, never of receiving. God's giving is the spontaneous
outflow of perfect love. The higher we rise in recognition and consequent manifestation
of the Divine, the more surely we think always of the giving, not of what we shall
receive.
(Emilie Cady was a homeopathic physician from New York and New Thought teacher)
The Book Shoppe
Audio's MP3 downloads now available in stereo
Visit the new look and the new site
Truth is not something outside to be discovered, it is something inside to be realized


Realization ~ Mildred Mann

"Shortly after I discovered Metaphysics I was, as many of us have been, dragged to
a lecture. During one of the first lectures I attended a statement was made that
was a challenge to me. The man who spoke was, in my mind, the greatest of all Metaphysical
teachers,- Emmet Fox. He had the most brilliant mind I had ever met. You couldn't
ignore this man. You couldn't laugh him off. He made sense. He ended this particular
talk by saying, "Do you know who you are? Do you really know who you are? YOU are
a special enterprise on the part of God."


Affirmation
Florence Shinn
Divine Love, through me, dissolves all seeming obstacles and makes clear, easy and
successful my way.
A TREATMENT
Ernest Holmes

Read this treatment at least once a day for one hundred consecutive days, preferably just before retiring each night.
The words I speak are the Law of Good and they produce the desired result because
they are operated on by a Power greater than I am. Good alone goes from me and good alone
returns to me.
This word is for myself. Everything I say is for me and about me. It is the truth about my
real self. There is One Life, that Life is God, that Life is perfect, that life is my life now.
My body is a manifestation of the Living Spirit. It is created and sustained by the One
Presence and the One Power. That Power is flowing in and through me now, healing every
organ, every action and every function of my physical being. There is perfect circulation,
perfect assimilation, and perfect elimination.
There is no congestion, no confusion, and no in-action, I am one with the Infinite Rhythm
of life, which flows through me in love, in harmony, and in peace. There is no fear, no doubt, and no uncertainty in my mind. I am letting that Life which is perfect flow through me and become my life. It is my life now. There is One Life, that Life is God, that Life is perfect, that Life is my life now.
Everything that I do, say or think is governed by Divine Intelligence and inspired by Divine Wisdom. I am guided into right action. I am surrounded with friendship, love, and beauty. Enthusiastic joy, vitality, and inspiration are in everything I do. I am aware of my partnership with the Infinite.
Every thought of not being wanted, or being afraid, of uncertainty and doubt is cast out of my mind. My memory goes back to God alone, in whom I live, move, and have my being: A complete sense of happiness, peace, and certainty floods me with light. I have confidence in myself because I have confidence in God. I am sure of myself because I am sure of God.
The Spirit within me knows the answer to any problem which confronts me. I know that

the answer is here and now. It is within my own mind because God is right where I am. I
now turn from the problem to the Spirit, accepting the answer, in calm confidence, in
perfect trust, in abiding faith and with complete peace. I let go of the problem and receive the answer.
I know exactly what to do in every situation. Every idea necessary to successful living is brought to my attention. The doorway of ever increasing opportunities for self expression is open before me. I am continuously meeting new and larger experiences. Every day brings some greater
good. Every day brings more blessings and greater self-expression. I am prospered in everything I do. There is no deferment, no delay, no obstruction or obstacle, nothing to impede the progress of right action.
I identify myself with abundance. I surrender all fear and doubt. I let go of all uncertainty. I know there is no confusion, no lack of confidence. I know that what is mine will claim me, know me, rush to me. The presence of God is with me. The Mind of God is my mind. The Freedom of God is my freedom.
Today I bestow the essence of love upon everything. Everyone I meet shall be lovely to me. My soul meets the Soul of the Universe in everyone. This love is a healing power turning
everything into wholeness. I am one with the rhythm of Life. There is nothing to be afraid
of. There is nothing to be uncertain about. God is over all, in all, and through all. God is
right where I am. I am at peace with the world in which I live. I am at home with the Divine
Spirit in which I am immersed.
And so it is.
When saying for another insert their name or him or her where appropriate

Thinking along with Nona Brooks(Divine Science)

"Every thought that we think which is dependent on that which is not of God is a transgression of the law of God. The law of God is love; every thought or deed that is unloving is sin, and is followed by suffering. Healing means blotting out sin. There are many sins; it is a sin to doubt, to fear, to criticize. The unkind thought that we think; the unkind word that we speak of another; any darkness in our attitude; doubt, or fear - is a falling short, a missing of the mark. As we free ourselves from this kind of thing, we are healed."


Stake Your Claim
You can have true success and happiness in life if you consistently put these truths into practice in your daily living. It is your God - given duty to Stake Your Claim to peace, poise, power, prosperity and health - and God expects you to be satisfied with nothing less. (Herman Wolhorn)
...Friend us on Facebook for daily Emmet Fox quotes. ...Visit our book shoppe for books, booklets & vintage audio materials.
...We are wholly supported by the love offerings of friends who are grateful for our ministry.
These monthly e-zines are an additional channel for Truth. It replaces none, and enhances all. These are the echoes of Emmet Fox
and many of the founding fathers of New Thought.
Truth reveals itself to the ready mind and open heart. The action of God takes place through these messages,
and all who read them will be touched in some way. The One Mind is both the writer and the reader. Divine Ideas are its only activity.
Thank you for your - mail and letters, we love hearing from you. You may write to us at - ccors111@yahoo.com.

Wendy from Texas writes: Two precious little booklets by Emmet Fox have been part of my family for three generations.
My grandmother introduced "Life is Consciousness" and "The Golden Key" to my mother, and my mother to my
brother and me. The writings in these booklets has provided so much comfort especially in times of need. I have applied the Golden Key many, many times with much success. I will always have a deep appreciation and love for the writings of Emmet Fox. Thank you all.
George from Canada writes: One of the first things I do in the morning is seek out the Emmet Fox quote of the
day on Facebook. It kick starts my thinking in the right direction. The positive messages and affirmations ring true to me.
These posts speak to me personally. I want to thank you for these meaningful messages.

"MY HOLY MOUNTAIN - Emmet Fox

They shall not hurt nor destroy in all my holy mountain.-Isaiah 1I: 9·

God has promised _ that anyone of us who really desires it, and means business,
can have peace of mind, poise, and security, and with these things go naturally
freedom, all round harmony, and a joyous and interesting life.
God has promised us that, if we really desire it, and mean business, we can live
in perfect safety no matter what may be happening around us; and that we shall
not only be safe but that we shall realize it and thus be free from even groundless
fear. And because God is Divine Love He has ordained that we can produce these conditions,
at least to a large extent, for those we love and wish to help. So this is not just
a selfish arrangement for taking care of ourselves exclusively.
God makes this glorious promise in the pages of the Bible, in many different texts
throughout the whole book; each worded differently and approaching the subject from
a different angle, but teaching the same lesson.
The gist of the matter is that to bring these things about we have to pray frequently,
to try to get as good a realization of the Presence of God with us, as we can, and
to train ourselves to give all power to Him-which, of course, means giving no power
to anything unlike Him.
It is needless to say that this condition is not completely attained overnight.
It takes time. But it is surprising how much can be attained, and how one's conditions
can be radically improved for the better even in a few weeks-if he means business.
This, of course, is really what some of the old mystics called the Practice of the
Presence of God.
The important thing is to know that it is not something mystical, abstract, intricate;
but something plain simple, and practical, if not exactly easy.
Remind yourself frequently throughout the day that God is with you, caring for you,
and guiding you; and that whatever you are saying or doing is really being done
through you by Him. Not very subtle or abstruse is it?
You know that, in the Bible, the mountain always: means uplifted thought, awareness
of the Presence of God, and is therefore holy-which means not pious or sanctimonious,
but peaceful, healthful, harmonious, and joyous.
The promise is clear and unmistakable. We cannot be hurt in any way if we dwell,
much of our time, on the holy mountain.