DECEMBER 2023
January 2034
Emmet Fox E-Zine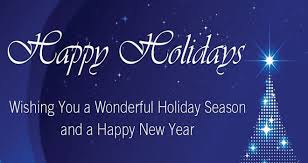 Let us make this holiday season, along with the outer activities in which we are
engaged, a time of re-birth of the Christ Spirit of love in our heart and mind.
We return to God the priceless gift of our love and gratitude when we make our
life a testimony of joyous and happy living. As we enrich ourselves with the words
of Emmet Fox, and the other wonderful Truth teachers, the Christ Spirit of love
will be reborn in us. Our gift of gratitude and love to Him will then be returned
to us as blessings. A happy and blessed holiday to you and yours!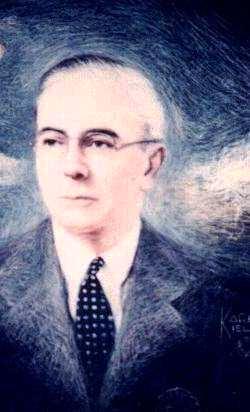 Echoes of Emmet
PEACE, THE MIRACLE WORKER - Emmet Fox
Regeneration means building a new mentality; that is, creating a new soul in place of your present one. It does not mean merely improving your present self - it means producing (through the power of God, of course), a new self. If you do this, everything else in your life will rapidly change for the better. Your health will improve. Your appearance will improve because, as you know, the body is but the reflection of the soul. The world around you will be changed because you will be seeing it through a new and better personality. Other people will become much more attractive and friendly to you, and this will be because your soul will be filled with peace, and therefore you will radiate peace, and other people will get it intuitively. Everybody likes peace and harmony and they are attracted to any source from which it comes. If your heart really is filled with peace "nothing shall by any means hurt you." But, of course, your heart must be filled with peace and to bring this about you must desire it more than anything else. This will mean forgiving everyone and harboring good will toward all. Naturally you cannot radiate peace if you do not first possess it within yourself. You cannot radiate anything from the outside. To radiate any quality, that quality must be within yourself. Hypocrites sometimes try to radiate qualities which they do not possess or feel, but they always fail to get results in a very short time. True peace of mind is the short cut to regeneration which requires a fundamental change in ourselves. The Master said, Peace I leave with you; my peace I give unto you.
THE TRUE LIGHT
Ella Knox
It is claimed that one match struck in a huge darkened auditorium can be seen by everyone in that room. If this is true, then surely one word of truth spoken, written, or lived by anyone should have its impact upon people. For this reason it is imperative that we watch that our thoughts, words, and actions are tuned to Divine Love. So often we let thoughtless criticism and personal judgment of others become our way of life. This is blowing out our light. Of what good are we if, having a whole book of matches at hand (truth teaching), we sit in darkness along with our fellowman? To continuously weep about the evils in the world only increases them. It is "better to light just one little candle than to curse the darkness."
Our happy task is to express joy and hope to the world. If we can keep our candle lit, others may be inspired to light theirs, and when all candles are glowing, the entire room (or area of consciousness) will be radiantly expressing God's Presence.
I am grateful for the task of keeping my light glowing, not only that I may see the way, but that others may benefit from it. To this end I continually seek the Divine Presence, the real Light of the world. This Light is around and through me, as me. I seek to see this same Light in each person I meet.
YOUR MIRACLE MENTAL SCREEN
Wilferd A. Peterson
BACK IN 1935, my friend Harold Sherman, pioneer writer of self-help books, brought out a volume entitled Your Key to Happiness, which has become a classic. In it he suggested that each of us should visualize a personal blank motion picture screen and should project on that screen mental pictures of our own health, success and happiness. TODAY our Giant Screen is being taken over by television, movies, and the printed word. Our minds are being saturated with an endless flow of mental pictures of war, violence, riot, hate, fear, despair and hopelessness. A half-hour newscast tells us of all the evil that is going on in the world and we have come to accept deep in our subconscious minds that this is the way it must be. WHAT BETTER TIME than the Christmas season to try to change your own mental picture?
THIS MONTH I suggest that we make an experiment. Visualize a Giant Screen on which we can project the longed-for Christmas dream of peace for the world. LET US schedule ourselves to devote fifteen minutes each day to projecting a world of peace on our Giant Screen. Go to a quiet spot and relax. Close your eyes and project thoughts of peace upon that screen. Here are a few suggestions; you'll think of others: VISUALIZE men at conference tables instead of on battlefields. See houses and buildings going up instead of being destroyed. See smiling men shaking hands instead of shaking fists. See the gathering of loving families. See safe and quiet cities. See beautiful parks and happy children at play. See churches full of warmly devoted people. See people of all races and creeds working together for peace. VISUALIZE on your Giant Screen God's goodness in action in the world. Believe it!
A MILLION PEOPLE projecting positive mental pictures each day during this Christmas season on their Giant Screens can work a miracle.

"The world as we have created it, is a process of our thinking. It cannot be changed
without changing our thinking." Albert Einstein

From - Nona Brooks - Divine Science
Live from within, if you would have power and peace.
The world, as never before, needs you and me. It needs our unwavering faith in
God. It needs our positive certainty of God-in-man -- the Christ. It needs our
steadfast love. It needs the power that comes to one - - who through faith and
love attains the Christ Consciousness. Let us radiate this consciousness at this
blessed season and throughout the year, and thus help bring greater light to the world.
+ + + + + + + + + + + + + + + + +
God dwells at the center of my being. God is Peace; this Peace enfolds me in Its
Arms now. There is a deep feeling of security, vitality, and strength underlying
this peace. This inner sense of peace, in which I now dwell, is the Silent Brooding
Presence of God. The Love and the Light of God watch over me, as a loving. mother
watches over the sleeping child. Deep in my heart is the Holy Presence that is my
peace, my strength, and my source of supply. All fear has vanished. I see God in
all people; I see God manifest in all things. I am an instrument of the Divine
Presence. I now release this inner peace; it flows through my entire being releasing
and dissolving all problems; this is the peace that passeth understanding.
(Joseph Murphy ~ The Quiet Mind))

Emmet Fox wrote, "There are many changes going on in the world today and, in general,
this is a good thing. Without changes there could be no progress. Of course, not
all change in itself is good, but when things are changing it means sooner or later,
good will emerge from the cross currents of ideas and policies which change brings
about. Now, if events seem to be changing too rapidly for you to cope with, remember
there is one thing that never changes, and that is Spirit or God. God is the eternal,
loving father who is always ready to say, "fear not child, for all is thine." When
your ship is being tossed about by the storms of change, remember that God is your
Anchor. No matter what the outer world may be doing, your inner world can be peaceful
and calm because God is never failing in His power and Love. " For I am the Lord,
I change not (Malachi 3:6).
This was among the last essays written by Dr. Fox, before his passing.

Affirmation ~ Florence Scovel Shinn

I am in perfect harmony with the working of the law, for I know that Infinite Intelligence knows nothing of obstacles, time or space. It knows only completion.
Life Begins Anew ~ Frank Whitney

At the beginning of each day, life begins for me anew. At the close of each day,


I emerge from an old world into a new. This is a provision of God whereby I am




daily purified and renewed. Each new day gives me the opportunity to begin life




anew. I begin the day with the realization that some great good is in store for




me and I know that this cannot escape me. I realize that no blessing can pass me




by when I am receptive to it. No good from heaven can find me in a mood to be unfriendly




toward it. I cease to look to tomorrow for my happiness. I realize that I can be




happy tomorrow only through building up a consciousness of happiness today. In




Spirit, today is the only time. How important it is that I should live today to




the full and draw from it all the good that it has to offer me. Nothing external




to me can keep me from realizing that Christ in me is greater than that which is




external to me. I turn my attention to the power of Christ in me and realize that




it is the power that gives me light, peace, joy, love, health, and plenty. This




is the way I greet my new day. I rejoice to live in the consciousness that all good




comes to me now.



Stake Your Claim
You can have true success and happiness in life if you consistently put these truths into practice in your daily living. It is your God - given duty to Stake Your Claim to peace, poise,
power, prosperity and health - and God expects you to be satisfied with nothing less. (Herman Wolhorn)
...Friend us on Facebook for daily Emmet Fox quotes.
...Visit our book shoppe for books, booklets & vintage audio materials.
...We are wholly supported by the love offerings of friends who are grateful for our ministry.
These monthly e-zines are an additional channel for Truth. It replaces none, and enhances all. These are the echoes of Emmet Fox
and many of the founding fathers of New Thought.
Truth reveals itself to the ready mind and open heart. The action of God takes place through these messages,
and all who read them will be touched in some way. The One Mind is both the writer and the reader. Divine Ideas are its only activity.
Thank you for your - mail and letters, we love hearing from you. You may write to us at - ccors111@yahoo.com.
When You Want Peace
Peace be within thy walls, and prosperity within thy palaces. Psalms 122:7
"When you want peace of mind-get away from things," counseled Emmet Fox, "and dwell upon the Presence of God instead."
Your palace is your own consciousness. The walls spoken of in this Bible verse are invisible, but just as real as any stone wall. Your walls are your convictions of Truth which protect you from the negative suggestions that are broadcast all around you. Have a conviction of peace, entertain ideas of peace, seek to be a peace-giver to your world. God does not withhold your good, but neither does He force any good upon you. Instead, you must cultivate within yourself the equivalent of what you desire to be made manifest in your life, whether it is peace, joy, prosperity, health, advancement, or whatever good you seek. First, know that it is your birthright to claim your good. Second, prepare for that good by building the equivalent of the good you seek into your own consciousness. Third, be grateful for the good you seek even before you receive it. As you practice these steps, you will have peace and prosperity within the walls of your own consciousness. Affirm now with feeling: I prepare for my good by being grateful for it now.
(Author unknown)
Be Ye Transformed - Neville
To be transformed, the whole basis of your thoughts must change. But your thoughts cannot change unless you have new ideas, for you think from your ideas. All transformation begins with an intense, burning desire to be transformed. The first step in the "renewing of the mind" is desire. You must want to be different [and intend to be] before you can begin to change yourself. Then you must make your future dream a present fact. You do this by assuming the feeling of your wish fulfilled. By desiring to be other than what you are, you can create an ideal of the person you want to be and assume that you are already that person. If this assumption is persisted in until it becomes your dominant feeling, the attainment of your ideal is inevitable. The ideal you hope to achieve is always ready for an incarnation, but unless you yourself offer it human parentage, it is incapable of birth. Therefore, your attitude should be one in which having desired to express a higher state - you alone accept the task of incarnating this new and greater value of yourself.
"At the center of my being is Peace; this is the peace of God. In this stillness I feel strength, guidance, and the love of His Holy Presence. I see God in everything and personified in all men everywhere. I am full of joy and harmony."
Joseph Murphy
In The Book Shoppe
Audio's MP3 downloads now available in stereo
Visit the new look and the new site

Books, booklets and E-Courses available

In these powerful books and audio recordings you will discover ways to bring about a more abundant,
peaceful life, free of discord and limitation. Each offer an important message; all of these are a
MUST for your inspirational library
Visit and support our Book Shoppe - supports our mission
Did You Know That We Have A Prayer Ministry?
Requests for prayer in realizing health, supply, guidance and harmony in human relationships, are received daily.
Prayer is a very real help in time of need. All communications are confidential. This work is maintained by voluntary offerings.
Send your request for prayer to: ccors111@yahoo.com

Prayer Post requests for prayer are posted ONLY upon request

We invite your participation in prayer each day. Stop at noon (your time) to quietly recognize God
is the one Presence and one Power for good in the universe. Know you are one with His
goodness and the people around you are also part in the universal Whole. Be assured
whenever you pray, there is someone around the world praying with you.
God is blessing you, NOW

LINKS
At the start of this new year, I look at a new way of being. I make a choice to
be free of any limiting thoughts of the past and to no longer allow old habits
or beliefs to control my life. I accept this time for new adventure. I open my
mind to divine direction and guidance and I accept new experiences as God's loving
gifts. I look for and find the blessings of success, achievements, new friendships
and relationships; I establish good health, stronger finances, and peace of mind
in my thoughts. By acknowledging the presence of God in me, I see the unlimited
possibilities of good in my life. This new year I live from a consciousness of
well being and wholeness. I am a work in progress, growing and evolving.

possibilities await me. I thank God for creating me to thrive and flourish.
"Take the first step in faith. You don't have to see the whole staircase, just take
the first step." Martin Luther King, Jr.
I'm reminded of Dr. Fox's essay "Can Happiness Be Found?" In it he states that Jesus
instructed that we seek first the kingdom of God, and all other things will be added.
Too often we do the reverse; we add all these other things and then try to find
happiness. Emmet said, "Happiness is not something to be put on like an overcoat.
It is to be found when we seek to put God first in our lives." For this it is that
brings the joy that passeth all understanding - and the other things will be added
too.

A great New Year resolution is to make a promise that from the time the clock strikes
midnight, and the ball drops in Time Square, that we will strive to keep the greatest
of all commandments - "Love the Lord with all your heart, and with all your soul,
and with all your strength, and with all your mind" (Mark 12:29).

Emmet Fox's words, teach us wisdom for the first day of the New Year. Why should
any of us waste another year chasing things not worthy of our attention? Why not
wake up and make the best of the new hours and days that God is giving us? May each
of you have a New Year dedicated to the Love of God, and therefore a truly
"Happy," Christ filled New Year.


Let us make this holiday season, along with the outer activities in which we are
engaged, a time of re-birth of the Christ Spirit of love in our heart and mind.
We return to God the priceless gift of our love and gratitude when we make our
life a testimony of joyous and happy living. As we enrich ourselves with the words
of Emmet Fox, and the other wonderful Truth teachers, the Christ Spirit of love
will be reborn in us. Our gift of gratitude and love to Him will then be returned
to us as blessings. A happy and blessed holiday season to you and yours!