April Emmet Fox E-Zine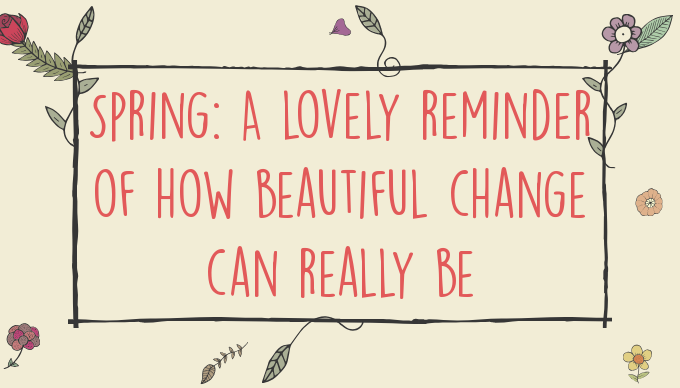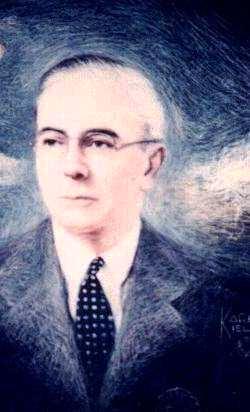 Give It The Right Thought - Emmet Fox
There are a number of phrases used more or less commonly in metaphysics, sometimes
without really realizing their true import. Such a phrase is give it the right thought.
Now this expression is useful in handling a difficulty if we really understand what
it means. It does not mean that having said, "I will give it the right thought,"
the matter is done with and nothing further is required. This is only "Pollyanna"
or wishful thinking.
But we give a thing the right thought when we can say, "Thy will be done," knowing
that God's Will is always something good and glorious. We give a thing the right
thought when we cast the burden on the Christ within. We give a thing the right
thought when we pray about it, believing that God hears and answers prayer. We
give a thing the right thought when we maintain a positive and affirmative attitude.
When we do these things we are relying on God instead of ourselves.
As a man thinketh in his heart so is he.
Treatment For Spiritual Rebirth ~ Joseph Murphy
Today I am reborn spiritually! I completely detach myself from the old ways of thinking and I bring Divine love, light and truth definitely into my experience. I consciously
feel love from everyone I meet. Mentally I say to everyone I contact, "I see the God in you and I know you see the God in me." I practice this morning, noon and
night. It is a living part of me. I am reborn spiritually now, because all day long I practice the Presence of God. No matter what I am doing -whether I am walking,
shopping or about my daily business, whenever my thought wanders away from God or the good, I bring it back to the contemplation of His Holy Presence. I walk in
a high mood sensing my oneness.
Spring Is Bursting Out All Over - Robert H. Bitzer
One of the greatest joys of spring is in the numerous ways new life seems to spring forth. In the most unexpected manner, new beauty appears. It is a challenge to us
to see how versatile we can be. The bane of existence is when we settle down in a routine way so that we conform to old habits and old ways of doing everything.
We should definitely see how many new ways we can employ to do whatever it is we are doing. For instance, every serious music student learns to play one of Chopin's
great preludes both forward and backward. Strange as it may seem, both ways are equally beautiful. Years ago the slogan of Heinz was "57 Varieties." It had tremendous
appeal to the imagination. How many ways do you know to give a good treatment for money or for health? How many different attitudes will make you aware of your true
spiritual reality? Twenty-six letters in the alphabet and yet millions and millions of books, none infringing on the others!
Every moment in meditation should give you a new sense of divine reality. Obviously, it is not the word you spell or think. It is what that word causes you to be. It
is what your perception of newness of Spirit causes you to do. This explains why the ancients believed God to have a thousand faces or a thousand arms. Just another
way of saying that divinity is a constant unfoldment and the continuous expansion of thought. Can the successful man ever stop making money? Not really. Once he has
gotten hold of the secret, he has grasped the creative versatility that will never cease. Once he beholds the thousand eyes, what he sees takes him over and possesses
him. It is similar to driving. When we really open up our automobile and it runs along in high, it seems to take us over. It seems to determine the going. Yet we
know this is not wholly true. Whatever we start we can stop. There is no perpetual motion. Our good is not automatic throughout eternity. Neither is our versatility. It requires
constant cultivation and expansion through definite thinking. Nothing about God consciousness can ever be automatic because God is Universal Spirit individualized.
Versatility is Infinite Mind individualized in multiple ways.
(Robert Bitzer ( 1896 - 1994) Founder and Spiritual Director of the Hollywood Church
of Religious Science, wrote several books and gave hundreds of classes during his
career.)
Thinking Along With Dana Gatlin
In reality God never fails. He cannot fail. It is only you yourself, in your misconception of Him and your failure to trust in Him, who can ever fail. When you recognize this fully, you will accept God fully, and your life will be transformed. God knows His own power, but before you can build your earthly life around it, you yourself must know it. Even though the most adverse appearances seem lined up against you, you must be able to say from the bottom of your heart: "These things do not matter a whit, for they are not true of God. God will shine through them and dissolve them as sunlight dissolves shadows. God is in charge in His realm of Spirit, and nothing can stand against Him. My trust is in God. He will tell me in plenty of time what I of my human self should do.'" Does that seem far-fetched, does it seem too vague, lazy, and lackadaisical? Yet it is not vague. It is the only way that the human mind may rid itself of its insufficiency and lift and merge itself with the mind of God. It often requires much courage for the human mind to cast off its human props in this fashion, but when you have become absolutely true you will know that you are taking no risks. You will know from the depths of your being that of yourself you can do nothing, but that "with God all things are possible. " You will gladly drop your doubts, confusions, inadequacies, and hesitations so as to let God through. You will thrill with the knowledge that God is in charge. With that thrill of joyous conviction you will say, "God is- God can- God will!" When you feel the power of God working in you and prompting you, you will find there is nothing lazy or lackadaisical about it! God rules. When you are true, you will know this, you will not for a moment believe anything else. You will not fret and waste your energy trying to imagine how He is going to help you. Some time ago an article I read put this point so clearly and forcefully that I should like to repeat it: "Suppose your house is burdened by a mortgage, suppose you have no idea where your next meal is coming from, suppose you are suffering from what the world believes to be an incurable disease. If you can say, 'Father, I thank Thee that it is done,' from the bottom of your heart and accept your good in place of the seeming evil, then the Red Sea before which you are standing will divide and you shall pass over safely. "Never mind how-do not try to imagine how. More manifestations of good have been held up by the 'laws' of the human mind than by anything else. You do not have to question the law. 'I am the way.' 'Prove me.'''
If I am true! How then, after I have glimpsed Him, when I have felt Him, have listened to His promises, can I ever be false to Him in my human feelings, or words, or deeds, or most secret thoughts? How can I ever let my mind be tormented and my spirit stung by any outer event or circumstance? By struggling or disappointments? By weakness and pain? By fears, janglings, contentions, resentments, condemnations, and spites. Such ugly turmoil's have no place in God-they are not even remotely connected with His "omnipresence of good." But if I clog my mind with them, clog my life, 1 am devoting myself to something else than God. I am willfully cluttering and blocking the channel through which I receive my help from Him. In such case how could I expect to receive the blessings for which I have prayed? The trouble with the majority of us even when we pray, is that we give so much attention to our ills, problems, and trials, that we pay scant attention to God and the laws of God. Or thinking we are sincerely praying, we keep our attention strained on the effects, the material results that we desire. We want God to rule our material world, without letting Him rule our spiritual world. This cannot be done. It is in spirit that we are children of God and all is harmonious, perfect, complete. The spiritual world comes first. It is there we receive the blessings that have already been prepared for us. We must learn to abide there, to abide the coming of our Lord. He will certainly come, if we are true, and if we are true, the blessings we desire will certainly come forth gloriously for us in our manifest life.
"Not by might, nor by power, but by my Spirit, saith the Lord."
My life is centered in the Spirit within me, with Christ in God. God is. God can. God will. "I know that God is the omnipresent good, and that God occupies, as the Spirit of good, every part of my being." "My life, and everything entering my life, is a glorious, completely harmonious, and infinitely ordered thing of beauty, under the direction and control of the one divine power." I now am true! I have faith in God, faith in my neighbor, faith in myself. Father, I thank Thee for this light that Thou hast given me, by which under all earthly circumstances I may be guided. I thank Thee for Thy living presence, and for Thy promises which are eternally true.
Treatment ~ Emmet Fox
Remember that the one thing that matters is treatment. Time spent in treatment is never wasted. If you do not treat you cannot expect results. People say, "I do not actually treat much but I keep my thoughts right all day." This is self-deception of a deadly kind. If you were keeping your thoughts right you would find yourself giving much time to treatment. Treat definitely for yourself every day or you will get nowhere. The two things that do us the most harm are condemnation and resentment. They have to go. The two Poles of Life are Love and Wisdom. Unite them in every activity. Love is by far the most important of all things. Treat for Love daily. Give yourself a short treatment for it many times a day. It is the fulfilling of the Law. It casts out fear. It covers a multitude of sins. Love is absolutely invincible. Minutes spent in treating for wisdom will save hours spent in overtaking your mistakes. If you see a drunken man in the street it is no use to say that he is not drunk; that is nonsense. The thing to do is to refrain from condemnation; and realize that his real self, Pneuma, is divine and perfect. If you realize this clearly enough he will become sober, and if still more clearly, he would never drink again. If the thought of some old injury comes into your mind, bless the offender and let it go. You will never demonstrate on something in a book; only on what is in your consciousness. Trying to treat is treating. Divine Love always meets every difficulty; but it can only meet it in the form of a change of thinking on your part. "Mortal mind" or "error" is not something "attacking" you; it is just those wrong thoughts of your own. Give a little general treatment each day for the whole world. Such, then, in outline, is the truth about life, and about ourselves. The story, after all, turns out to be a simple one. Life is completely and utterly good, for there exists but One Presence and One Power, God, and God is perfect, infinite Love, without variableness or shadow of turning; the same yesterday, today, and forever. Anything else that may seem to be is but a passing cloud of misconception, to vanish as soon as recognized. So there is nothing to he afraid of Absolutely nothing but our own ignorance and doubt. Good is all in all, and now that we know this there remains but for us to put that knowledge into practice. Without that it is but a sounding brass and a tinkling cymbal. To know your divine sonship is but the first step; you must claim it. And prove your knowledge by demonstration. No teacher can more than point the way in which the student must himself walk, and explore, and arrive. "No man can save his brother's soul or pay his brother's debt." By constant treatment you must understand your way back to the realization of health, harmony and unfading joy; in the overcoming of the separation belief . This should be the turning point in your life, but you have free will and it is for you to determine what line your own future shall take. If you work in Truth you cannot help but triumph, if you do not work, as surely you will not. Remember it makes no difference what your problem is, how deep seated the trouble, how hopeless the outlook, how muddled the tangle, how great the mistake, the action of God in treatment can overcome it. But you must work.
Stake Your Claim
You can have true success and happiness in life if you consistently put these truths into practice in your daily living. It is your God - given duty to Stake Your Claim to peace, poise,
power, prosperity and health - and God expects you to be satisfied with nothing less. (Herman Wolhorn)
...Follow us on Facebook
...Visit our book shoppe for books, booklets & vintage audio materials.
...We are wholly supported by the love offerings of friends who are grateful for our ministry.
These monthly e-zines are an additional channel for Truth. It replaces none, and enhances all. These are the echoes of Emmet Fox
and many of the founding fathers of New Thought.
Truth reveals itself to the ready mind and open heart. The action of God takes place through these messages,
and all who read them will be touched in some way. The One Mind is both the writer and the reader. Divine Ideas are its only activity.
Thank you for your -mails and letters, we love hearing from you. You may write to us at - ccors111@yahoo.com.
From: Mrs. B, New Orleans, LA. I want to share with you how the Golden Key treatment manifested a miracle in my life.
After I lost my job, I relocated near an elderly relative in New Orleans. I was able to rent a place of my own very inexpensively, for my children and myself.
However, we had no furniture. I held a vision of good, and I treated for a job, two beds for my children and a kitchen table, using the principles in the Golden Key.
In a short time I was hired as a line cook. I was grateful. When my car broke down, I had to walk to my job. This turned out to be a blessing.
On my way to work I noticed two men putting furniture on the street. When I inquired about the furniture, they offered it to me. During our conversation
they extended a helping hand, offering to take a kitchen set, sofa, lamps and two bed sets to my apartment. It all begins with faith, and knowing that with God
all things are possible. I use the Golden Key treatment frequently. Always to my highest good.

Home Page
About Emmet
Book Shoppe
Prayer Requests
Donate
Happy Easter ~ Happy Spring!